Archive for the 'Studio' Category
DE MAN, BRECHT (Queen Mary University of London)
A semantic approach to autonomous mixing
[abstract] There is a clear need for systems that take care of the mixing stage of music production for live and recording situations. The democratisation of music technology has allowed musicians to produce and distribute their own content at very little cost, but in order to deliver high quality material a skilled mixing engineer is still needed, among others. Mixing multichannel audio comprises many expert but non-artistic tasks that, once accurately described, can be implemented in software or hardware. By obtaining a high quality mix fast and autonomously, studio or home recording becomes more affordable for musicians, smaller music venues are freed of the need for expert operators for their front of house and monitor systems, and both audio engineers and musicians can increase their productivity and focus on the creative aspects of music production.  Current automatic mixing systems already show adequate performance using basic extracted audio features or machine learning techniques, and sometimes outperform amateur mixing engineers.

However, few intelligent systems seem to take semantic, high-level information into account. The applied processing is dependent on low-level signal features, but no information is given (or extracted) about the band, recording conditions, and playback conditions, to name a few. This information, which can be provided by an amateur end user at little cost, could significantly increase the performance of such semi-autonomous mixing system. Moreover, using feature extraction for instrument and even genre recognition, a fully autonomous system could be designed.

Many sources, among which numerous audio engineering books and websites, report standard processor settings. These settings depend on the engineer's style and taste, the band's and song's characteristics, and to some extent the characteristics of the signals. This involves preferential values for relative level, panning, equalising, dynamic range compression, and time-based effects.

In this paper a synthesis is made of the 'best practices' derived from a broad selection of audio engineering literature and expert interviews, to constitute a set of rules that define to the greatest possible extent the actions and choices audio engineers make, given a song with certain characteristics. Rule-based processing is then applied to reference material (raw tracks) to validate the semantic approach. A formal comparison with state-of-the-art automatic mixing systems as well as human mixes as well as an unprocessed version is conducted, and future directions are identified. 
[JB comment - there was so much detail (and detailed audio) in Brecht's presentation that I confess I didn't manage to blog it in real time. The work is excellent and could, after further development, provide an obvious commercial/end user benefit. You can listen to the results of the automixing experiments, and find out more about Brecht's work, on his own website - http://brechtdeman.com/research.html]
Richard J. Burgess, The Art of Music Production (4th edition), Oxford University Press (Publication date: August 2013)
Richard (Wikipedia page) provided a brief history of the book and described its journey through various publishers to its current home at OUP. He discussed the initial rationale for the book (from 1994) and the way its context has changed as the 'album development timescale' has shrunk over the last 20 years. He notes that the wrong choice of a producer can jeopardise an artist's career – and states that he partly wrote it to correct what he perceived to be the unhelpfully poor producer selection by some A&R people.
The new book is substantially rewritten for a different context and climate. He notes the increasing loss of the apprenticeship system, commenting that some students leaving college are not coping well in the studio system, and he laments the lack of timescale to develop the necessary interpersonal skills in young producers/engineers. His own learning about the education system is reflected in the new edition. Read more…
Book launch session: The Art of Record Production by Simon Frith and Simon Zagorski-Thomas.
Simon (ZT) described how the book came about and its philosophical approach. Contributors are either academics or production practitioners, very much in line with ARP and JARP's philosophies. I paste below (taken from the contents list on Ashgate's website) a list of headings and chapters in the book;
1 Introduction: Simon Frith And Simon Zagorski-Thomas
PART I HISTORICAL APPROACHES
2 The Lacquer Disc For Immediate Playback: Professional Recording And Home Recording From The 1920s To The 1950s : George Brock-Nannestad
3 The Sounds Of Space: Studio As Instrument In The Era Of High Fidelity: Susan Schmidt Horning
4 No-Fi: Crafting A Language Of Recorded Music In 1950s Pop: Albin Zak III
5 The US Vs The UK Sound: Meaning In Music Production In The 1970s: Simon Zagorski-Thomas
6 The End Of The World As We Know It: The Changing Role Of The Studio In The Age Of The Internet: Paul Théberge
Interlude 1: Comments And Commentaries By Industry Professionals And Producers 91
PART II THEORETICAL APPROACHES
7 Beyond A Musicology Of Production: Allan Moore
8 'I'm Not Hearing What You're Hearing': The Conflict And Connection Of Headphone Mixes And Multiple Audioscapes: Alan Williams
9 The Self-Effacing Producer: Absence Summons Presence: Michael Jarrett
10 Rethinking Creativity: Record Production And The Systems Model: Phillip Mcintyre
11 Considering Space In Recorded Music: William Moylan
Interlude 2: Comments And Commentaries By Industry Professionals And Producers
PART III CASE STUDIES
12 Simulating The Ideal Performance: Suvi Raj Grubb And Classical Music Production: Andrew Blake
13 The Place Of The Producer In The Discourse Of Rock: Simon Frith
14 The Beach Boys' Pet Sounds And The Musicology Of Record Production: Jan Butler
15 Tubby's Dub Style: The Live Art Of Record Production: Sean Williams
16 Recording The Revolution: 50 Years Of Music Studios In Revolutionary Cuba: Jan Fairley And Alexandrine Boudreault-Fournier
Interlude 3: Comments And Commentaries By Industry Professionals And Producers
Questions lead into a discussion regarding the future of publishing and how we might deal with the challenges of academic publishers, online publishing, open access and funding.
After several years of planning, research, pitching, composing, transcribing and recording, the new Rockschool syllabus was released on 1st May 2012. Here's one of my contributions – a Led Zeppelin-style rock track, co-written with the estimable Noam Lederman, who also played all the drum parts.
In December last year one of pop music's most famous mysteries was (probably) solved. We now have a reliable and replicable method of playing the Hard Day's Night chord, courtesy of Randy Bachman. Here's my summary of his explanation, with added guitar fretboxes.
Guitar 1 (Rickenbacker 12-string)
This is a tricky chord to fret, but it can be done, with the thumb over the neck playing the bass note, then the third finger covering the third fret across the fifth and fourth strings, then the rest of the fingers playing one note each. The thumb explanation is pretty plausible – George Harrison is frequently pictured using his thumb to fret notes on the bass E string. It's also important to remember that Rickenbacker 12-strings are strung 'backwards' in that the high octave strings (E, A, D and G) are underneath their respective low-octave partners in each pair (underneath, ie, nearer to the floor). Rickenbackers are different from every other 12-string guitar in this respect, and this obviously plays a big part of the sound of the Rickenbacker 360-12 – and therefore of the HDN chord.
Guitar 2 (Rickenbacker 6-string)
Much simpler – a Dsus4.
Bass (Hofner electric bass)
McCartney plays a D, probably at the 12th fret of the D string.
Mystery solved – or is it?
We should not discount Dominic Pedler's assertion that resonant notes from George Martin's piano may play a part. I am not completely convinced that Harrison would play such a difficult-to-fret chord – I think it is possible that he played just the top four strings of the chord (this is certainly the shape he uses in the outro), leaving the low-end G and C to be supplied by the piano as Pedler suggested. That said, it is hard to deny that Bachman's live demo of the chord is pretty compelling.
And the name of the chord is…
I suggest the following two contenders, although the question is pretty irrelevant – giving the chord a name is gratuitous musicological reverse-engineering in which the Beatles would almost certainly not have indulged.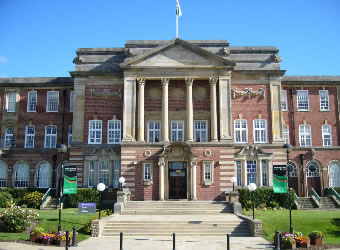 I've just presented my own paper – seemed to go OK. I'll post more about this later in the PhD section, but for now here's the abstract;
Joe Bennett – Bath Spa University

Collaborative songwriting – the ontology of negotiated creativity in popular music studio practice

The relationship between songwriting practice and song product is an under-explored one in popular musicology, still less so in a studio-based environment. Our research sources are accordingly limited, drawing mainly on first-hand retrospective interviews with artist-songwriters, who may have an incentive for self-mythologising, or at least romanticising their songwriting methods to preserve fan perceptions of authenticity. There are no available real-time observations of the collaborative processes involved in creating popular song, despite the huge economic and artistic successes of songwriting partnerships throughout the history of our field. Sloboda (1985) identifies the reluctance displayed by composers of any sort to participate in detailed analysis of their processes; these difficulties are exacerbated further by some songwriters' apparently-deliberate mystification of their craft. Attempts to analyse processes of musical composition generally have generally focused on single-composer models (Nash 1955); even studies relating to collaboration remain concerned with instrumental art music (Hayden & Windsor 2007)or educational-based observation subjects (Burnard & Younker 2002).

This paper will build on the single-songwriter research of McIntyre (2009) and the theoretical definitions of creativity provided by Csikszentmihalyi (1996). It will explore, through analysis of 'hits' and examples of emerging practitioner-based research, the inferences that can be made by comparing historical and current songwriting practice with the finished product, and will attempt to identify commonly-used collaborative models, including artist with 'ghost-writer', artist with artist, band-based ensembles, 'factories' e.g. Brill Building and Stock/Aitken/Waterman's Hit Factory, and collaborative distance-writing. Established and emerging musical practices will be identified and analysed, including top-line writing, 'Nashville' co-writes, loop-based improvisation, lyric-first and music-first approaches, together with a discussion of the effect of the presence (or absence) of studio technologies as mediator of the songwriting process.

Burnard, P. & Younker, B.A., 2002. Mapping Pathways: fostering creativity in composition. Music Education Research, 4(2), 245-261.Csikszentmihalyi, M., 1996. Creativity: Flow and the Psychology of Discovery and Invention, New York: HarperCollins.

Hayden, S. & Windsor, L., 2007. COLLABORATION AND THE COMPOSER: CASE STUDIES FROM THE END OF THE 2OTH CENTURY. Tempo, 61(240), 28.

Mcintyre, P., 2009. 'I'm Looking Through You': An Historical Case Study of Systemic Creativity in the Partnership of John Lennon and Paul McCartney. In Collaborations: Creative Partnerships in Music.  The Performance and Social Aesthetics Research Unit (PASA), Monash Conference Centre, Monash University, Melbourne, Australia.

Nash, D., 1955. Challenge and Response in the American Composer's Career. The Journal of Aesthetics and Art Criticism, 14(1), 116-122.

Sloboda, J., 1985. The musical mind : the cognitive psychology of music, Oxford [Oxfordshire]  ;New York: Clarendon Press ;;Oxford University Press.
---
10:30
The next presentation is by Maria Hanacek. This one is particularly fascinating for me because she is working on the analysis of 'songwriters in the studio' videos, and the notions of mediatised and mediated authenticity relating to songwriters.
Maria Hanacek – Humboldt-Universität zu Berlin

Songwriting in the Studio or: The Idea of What Went into its Making

This year's conference is concerned with change and continuity in the art of record production – I will argue that it is the rather old-fashioned idea of "songwriting" that creates coherence within the changing world of music production, and that this idea is indeed more important than ever for the success of large-scale commercial productions.

Thinking of record production as an art form or of the studio as a musical instrument already indicates that our models of thinking about music production stay pretty much the same, all debates about technological change or innovation aside. The idea of "songwriting" as a modern form of composition also correlates with a traditional notion of music as artistic self-expression, which still provides the conceptual framework for most records, and it is important to notice that apparent tensions between technology and artistry, between commerciality and authenticity result from this theoretical framework, not from the actual process of music production. In such instances we are ultimately dealing with the question what musicianship means in the age of studio production.

Authorship and intentionality are still such important concepts because it is the idea of what went into its making that gives meaning to a recording. The way popular music history works, songs need a history and an origin. According to this logic studio stories become part of a band's or artist's biography and discography, they contribute to the idea of an artist's oeuvre that crystallises into a series of records. This idea is also replicated by "best of" albums, box sets and reissues – in short, the marketing of records always relied on the star persona for coherence and to personalize its products.

I will use the DVD 'U2 and 3 Songs, A Documentary' to illustrate this point. This "documentary" provides a retrospective on the songwriting process of the album How to Dismantle an Atomic Bomb, for which the band and producer Steve Lillywhite received six Grammies in 2005. The affiliated Vertigo tour made the band the top grossing act that year according to Billboard – the eight concerts held in New York's Madison Square garden alone sold 149,000 tickets. Although the purpose of promotional touring is to "authenticate" and personalize recorded performances in some way, attending one of these large-scale concerts wasn't much of an "unmediated" or "live" experience of these songs and their authors.

This video, though, which came with several editions of the CD, tells us about human beings writing songs, about the development of creative ideas within a studio environment.  It foregrounds the "raw material" of this record, whether by presenting a basic chord progression a song developed from or via an acoustic performance with slightly mistuned guitars. And this – in itself highly mediated – display of theunproduced or preproduced puts our picture of music making back in place.
For the final part of day 2 of the ARP conference there's a session called Songwriting In The Studio. The panel consists of Richard Formby; Phil Harding; James Kenosha, Paul Miller (aka DJ Spooky) and Marco Pasquariello.
Paul is up first and he plays us some of his film score music consisting almost entirely of programmed samples. He discusses why he took a 'cover version' approach rather than sampling original recordings, and the various copyright, aesthetic and technical parameters that led him through those creative decisions.
Like most of the panel, Phil (who as you'll see from his biog worked extensively with Stock, Aitken and Waterman) sees little distinction between songwriting and production (in that songs are written in the studio), but he also interestingly describes producers as a 'service industry'. He tells us of SAW's shameless theft of titles (which of course is not illegal in any way!), in this case from the US hot 100 charts of the 1980s. If you're interested to find out more I can recommend Phil's book about the PWL days, available here in its new edition. Phil gives us a fascinating insight into the way SAW built tracks by analysing existing songs' structure/form and other musical characteristics and then applying them to new works – a 'hit factory' in the literal sense! Phil plays us a song called I Need You by 90s pop band Deuce.
Phil tells us that the first melodic line of the chorus was shamelessly stolen from Cecilia by Paul Simon (he only infringes two notes actually so I'm not sure it's theft in any legally meaningful sense – although when you know this is the source it's very clear which part is the 'tribute'). But like many of the papers at this conference connected with mashups/co-writes/sampling etc, it raises lots of interesting questions about ownership, creativity and originality that are simultaneously philosophical, legal and artistic.
17:22
Marco Pasquariello is talking about the Blue Roses track Doubtful Comforts, together with some lovely anecdotes about lo-fi recording, including grinding up 1/4 inch tape in the garden and buying an afternoon of time in a music shop in order to record all the pianos. He makes some equally interesting points about the deliberate constraints of some projects (for example, using eBows as the main instrumental pitch source).
17:30
Richard Formby starts with a 'process piece' called Tuning up for Piano which he created by running a recording several times while a piano tuner was working, then putting all the takes together as a multi-track – resulting in a very charming piece of chance-music. He admits to stealing small fragments of drums from bands in his studio (sometimes he tells them, sometimes not!) for use in his own music. There follows a discussion about out-takes (inevitably the Troggs tape is mentioned).
In the Q&A session, Paul makes the interesting point about the rebirth of the single; "since downloading [...] very few people seem to like whole albums any more". We also get briefly into the debate of 'what is a song' and whose creative contributions constitute 'songwriting'.
Wonderful lecture by DJ Spooky. His writings on music, culture and art are fascinating. They speak for themselves so I won't summarise anything here!
Continued blogging from the Art of Record Production conference 2010…
13:15
Brian Rossiter – University of Edinburgh

"Ain't That a Bitch?": Prince, Camille, and the Challenge to "Authentic" Black Masculinity

Vocal performance has long been regarded as one of the most potent and direct signifiers of identity – the recorded voice, in particular, often assumes the role of "interiorising notions of identification" (Stan Hawkins, The British Pop Dandy, 2009). Normally this tendency to attribute vocality to a definite personalor social identity stems from the notion that musical sounds must somehow offer a reflection or representation of those peoples who produce them, thus tempting us to envisage a linear correlation between one's sexual or racial status and the ways in which one presents oneself through the act of musical performance. As Simon Frith ("Music and Identity", 1996) has shown, the problem with this conception is that it fails to recognise that identity, particularly as encountered through the act of music making, is both an experiential process and an act of "becoming", and therefore never a fixed state of "being". Performance, as such, opens up an expansive arena where identity moves fluidly, drawing upon a vast array of bodily, emotional, and mental dispositions made tangible through the cultural quirks of sound and style. For recording artists, the range of possibilities through which one might explore the transitory aspects of one's identity has been expanded evermore by the development of technologies that enable one to experiment freely with the pitch, texture, and resonance of the voice. The performer is therefore capable of constructing an imagined audio image of him- or herself that transcends the limitations of what is possible in the "real" context of live performance.

Using Frith's position as a theoretical anchor, this paper contrasts two songs – "If I Was Your Girlfriend" and "Bob George" – by the African-American artist Prince, on which he exploits contemporary advances in recording technology in order to radically manipulate the character of his voice, both manually increasing and decreasing its pitch, and by doing so problematising the concept of his identity by continuously calling into question his own relationship to his gender, sexuality, and racial heritage. In particular, he maximises the potential of these effects in order to challenge and subvert traditional notions of patriarchal black masculinity, either by offering a radically alternative performance sensibility to that expected by patriarchy, as in the first instance, or latterly by appropriating and then exaggerating the stereotyped behavioural tropes of this ideology in a satirical manner that fully underlines the pitfalls of a one-dimensional view of "authentic" black masculinity.
Rossiter makes some insightful observations about Prince's pitch-shifted 'Camille' persona, quoting many popular musicology scholars' work on gender, including Richard Middleton. He plays excerpts of Prince songs including 'If I Was Your Girlfriend' and 'Bob George' and discusses questions of masculinity and wider issues of racial identity and sexuality.
---
14:20
Michael Hajimichael – University of Nicosia

Virtual Oasis – thoughts and experiences about online based music production and collaborative writing techniques

Over the last 10 years virtual studio collaborations, net based artists and music labels have emerged as a by-product of the "Web 2.0" revolution. While the early stages of the Internet can be characterised through Voltaire's sentiment of 'every one tending to their own garden' Web 2.0 and particularly  social media web sites have in contrast  redefined relationships between users/audiences and creators/producers. These changes are prevalent in areas such as music/audio/sound, image/video/photo and text/narrative/writing. Traditional methods of production and communication in music, radio, TV and journalism have in a multitude of ways adjusted to these changes – leading to the creation of multi-media based online portals. Approaching these changes in relation to independent music production and song writing is a challenging task mainly due to the sheer volume of net based releases located on web sites such as MySpace, Reverb Nation and Soundclick. My paper will focus on a number of insights on qualitative transformations concerning commerce versus creativity and   the role play -dynamics of writing and producing collaborative songs and projects online. Reference will be made to practical collaborations based on observation and experience as an artist, participant and music producer. These will consider the glass both half full and half empty by raising a number of key questions. What happens when people collaborate in writing songs online, how do people approach each other? What can go right – what can go wrong? Is virtuality a substitute for more traditional methods of physical collaboration? Or is it just an emerging guerrilla production technique being embraced by independent musicians on very limited budgets with boundless creative enthusiasm and net access?  I will focus primarily on a case study of  a recent release  I completed entirely online with Dub Caravan called 'Virtual Oasis' (DubMed Music Label); as well as a song project produced by Steffen Franz called 'Harmony4Humanity' – written in two locations – San Francisco USA and Nicosia Cyprus over a time period of 48 hours from start to finish. I will also refer to a number of experiences, examples and contexts where things have not worked out with the intention of exploring some of the possible drawbacks and limitations of recording online. These negative elements of the process are just as significant as the positive dynamics as together they give a more holistic approach, one that is grounded in a wide range of dynamics embracing social relationships, technological capacities, understandings on musical genres, and the ethics of copyright/writing production credits.  Online production processes can be like an elusive virtual oasis, they can also be a burden, a bad 'collab' or a liberating creative experience.
Mike's paper looks at the value of rhetorical exchange online, in relation to his own creative projects working with web-based collaborators. He points out the difference between 'world is your oyster' possibility with the fact that, projects don't always work out creatively. He has undertaken web-based collaborations himself, and reflects in detail on the creation and production of the 'Virtual Oasis' album. He discusses the dynamics of collaboration, and draws some conclusions from the collaborative mechanisms and also from the fact of collaboration itself.
---
14:50
Brandon Vaccaro – Kent State University

Decoding Faith No More's "Just a Man:" The Role of Production in the Interpretation of Recorded Music

In this paper, an analysis of Faith No More's "Just a Man" is presented, focusing on the way that the recording production, particularly the production of the vocals, supports the interpreted meaning of the song. The song presents two different styles of production which correlate with shifts on the lyrical meaning throughout the song. In that context, the studio production of historic vocal artists is investigated, and the role of recording production in our interpretation of meaning in general is examined by adapting an approach pioneered by Robert S. Hatten. A series of brief hermeneutic readings of historic recordings of popular vocalists are presented, and two production styles and their correlation to expressive styles (cultural units) are established. The two styles of production, the "Shouter" style corresponding to expressive topics of religious and sexual ecstasy, peak experiences, and "testifying" and the "Crooner/Balladeer" style corresponding to the topics of ordinary life, mundanity, and a sense of an "everyman" or "everywoman," are traced from the 1920s to the 1990s. The dialectic established in these examples is then used in the analysis of "Just a Man," which uses both of these styles in contrasting sections.
Brandon's presentation began with a playback of the track, notable for its juxtaposition (as the abstract says) between 'crooner' and 'shouter' vocal performance styles. He then leads into a straight musicological analysis (although, pleasingly, he includes some observations on lyric meaning – all-too-rare in some pop musicology IMO!). He then discusses production effects in various other songs and the extent to which they (e.g. slapback delay, bandpass/lo-fi filtering etc) can be ascribed a meaning – in cultural terms or even supporting lyric meaning (Buggles' Video Killed The Radio Star is cited). He briefly touches on the concept of real vs hyper-real audio production (he provides the example of a binaural mic pair vs close-miking).
Interestingly (for my own work), he mentions the effect of early sonic recording bandwidth on vocal ranges in records, suggesting that it is one reason for pop recordings favouring high male and low female versions. In my own paper I have identified a similar phenomenon (that most songs inhabit the vocal range from C2 to C4, and the majority of recordings focus mainly on a single octave – A2 to A3). He concludes with a detailed semiotic discussion of the track, and interestingly the one audience question we have time for is from an ex Faith No More producer!!!